About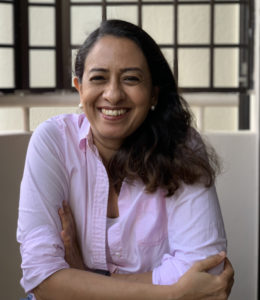 Sudha has been practicing pilates since 2007 and started teaching since 2013.
She discovered Pilates because of knee injury and back pain and has not looked back since. She is passionate about working with clients who have different needs and helping them experience positive shifts in their bodies through Pilates and GYROTONIC®.
She advocates Pilates for rehabilitative and fitness purposes. In addition, Sudha works with women's health physiotherapy specialists on their pre and post natal classes, with a focus on patients with Diastasis Recti issues.
As a mother of two, Sudha has an innate understanding of the changes and challenges of pregnant and post-partum bodies. Through volunteering with stroke patients, she also has experience incorporating Pilates and functional exercises into rehabilitation routines.
Sudha brings a wide range of personal and professional experiences into her lessons and taps on it all to help her clients work towards their physical goals.
Sudha can be found conducting classes at Physio Down Under and The Moving Body. She also runs her own home based studio that offers sessions online and in person.
Her quest for continued learning has led her to study under various master trainers and is certified in the following modalities of work:
Balanced Body Comprehensive Pilates Certified in Mat, Reformer and other Apparatus.
GYROTONIC® Certified Instructor Level 1
CoreAlign – functional training designed by a Physical Therapist
Bodhi – Suspension training equipment
MOTR (MOre Than a Roller) – functional training equipment
Barre
Prenatal and Postnatal Specialist
Diastasis Recti Specialist
Pilates for Menopause
GYROTONIC® Application for Scoliosis
Post Rehabilitative Breast Cancer Exercise Specialist – Pink Ribbon Program