What we offer
Equipment based sessions
Private home studio sessions are conducted using the Reformer, Ladder Barrel, Arc and CoreAlign. All our sessions are designed to foster "mind body awareness" in clients and are tailored to achieve the client's personal goals – be it fitness, rehabilitation, or other specific issues
Each equipment has its own merits and provides a different exercise experience.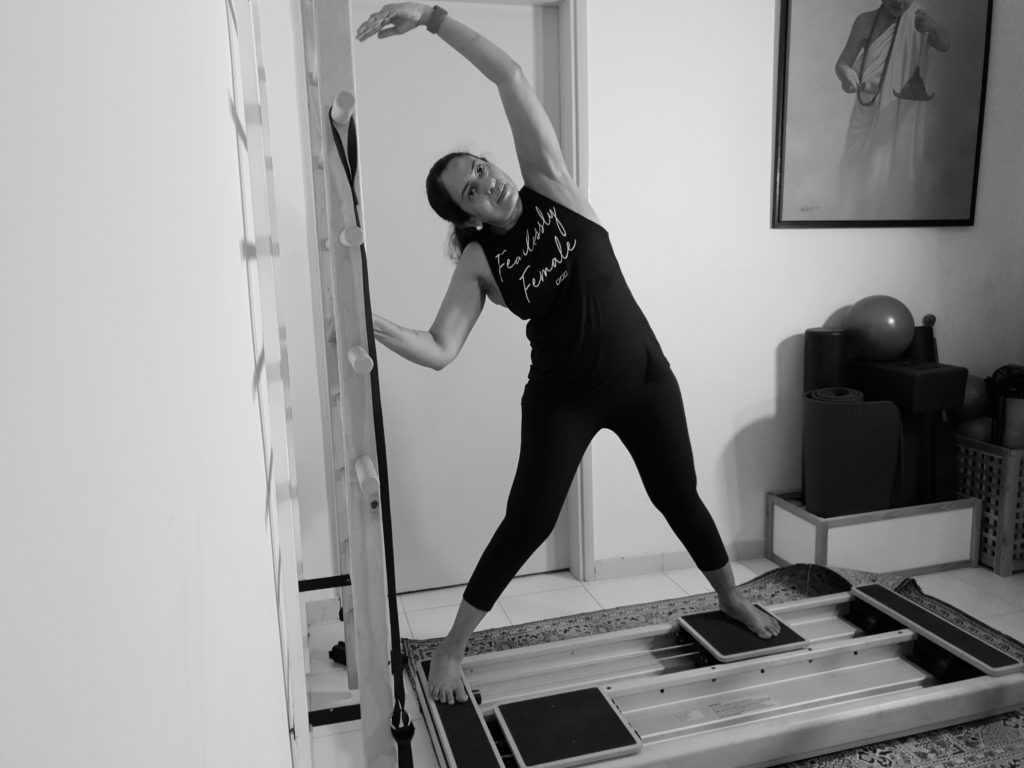 Mat based sessions
These sessions do not require any specialised equipment. Exercises make use of one's own body weight for resistance and can be made more challenging with use of props.
Mat based exercises focus on creating better body awareness for beginner and experienced students alike.